Blog
The latest news, tips and more, batched straight from the Farmacy team.
FREE EASY RETURNS
FREE SAMPLES WITH EVERY ORDER
FREE SHIPPING WITH ORDERS $40+
Upcycle Beauty: Tips to Upcycle Your Farmacy Jars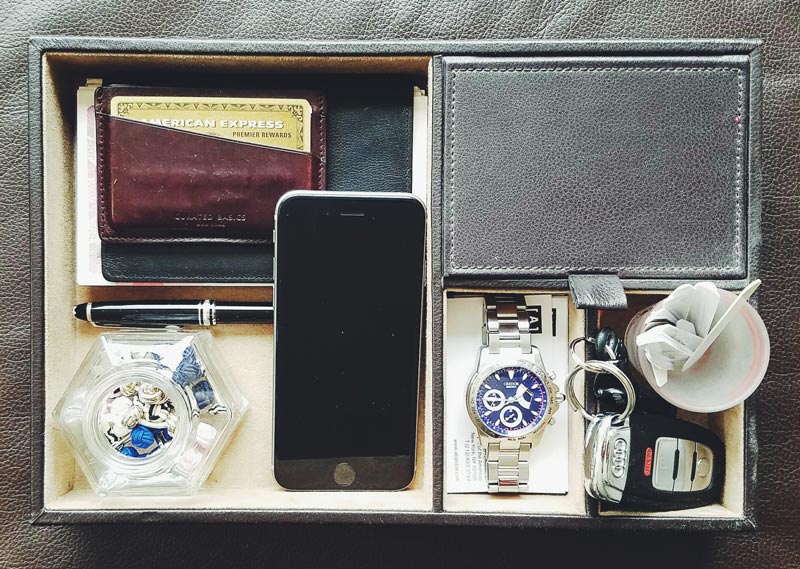 Earth Day is, of course, near and dear to our hearts here at Farmacy. Caring for and preserving our planet is more important than ever. Even the smallest of actions can help make a difference.
One of the ways we try to be earth-friendly is to upcycle — taking something that previously might have been discarded and using it in a new way. The jar for our Honey Potion Plus Renewing Antioxidant Hydration mask is a clear hexagonal shape that's ready to take on a new life.
Here are 8 ways to upcycle the jar and do the earth a small favor in the process!
Use it as an accessory holder for him: think cufflinks, rings, etc.
Keep a small stash of candy in it — we like to use something like a colorful mix of jelly beans.
Give your cute new succulent plant a home; be sure to use a sandy soil and add a bottom layer of gravel for good drainage.
Store office essentials like paper clips and thumbtacks.
Keep Q-tips or cotton balls on your vanity or on a bathroom shelf.
Corral notions such as safety pins and extra buttons.
In the kitchen, it makes a great salt storage solution (keep it on the stove or a counter nearby) or store sprinkles in it.
Fill it with soy wax to make a candle — for yourself or someone else.
Happy Earth Day from all of us at Farmacy!
#FarmacyBeauty
Shop our instagram feed @farmacybeauty